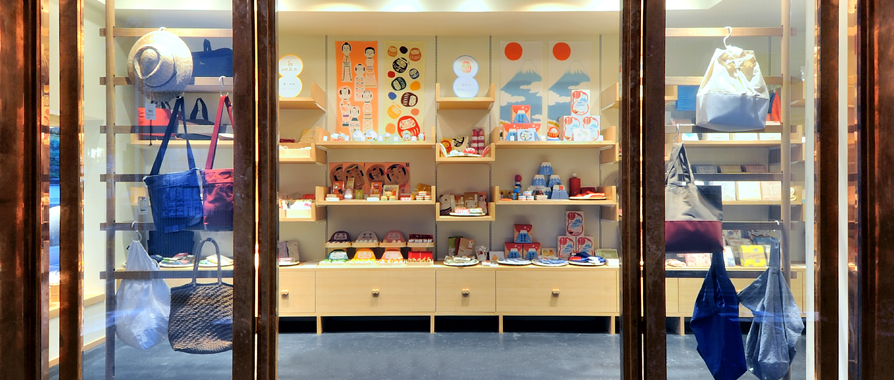 Kojinmari Souvenir Shop

The most exciting souvenir shop in Kinosaki.
It is designed with plain wood and cooper in the motif of the "wooden bath tub".
The shop makes you an uplifting and heart pounding feeling especially here in Onsen town.
We collaborate with Nakagawa Masahichi Shoten and "Nakamamise", and provide unique-styled souvenirs including the original character "Okenotori" that originate almost exclusively from local history and origin. Not only guests staying in our inn, but also all visitors are welcome to come by during your strolling.
"Nakamamise"

Products designed and produced by Nakagawa Masahichi Shoten have been made by a local small manufacturing and sold at a local souvenir shop. This business structure generates a connection with local tourism and manufacturing industries.
"Nakamamise" is partnership to support to promote local manufacturing industry. The signs saying "仲間見世(Nakamamise)" is landmark.